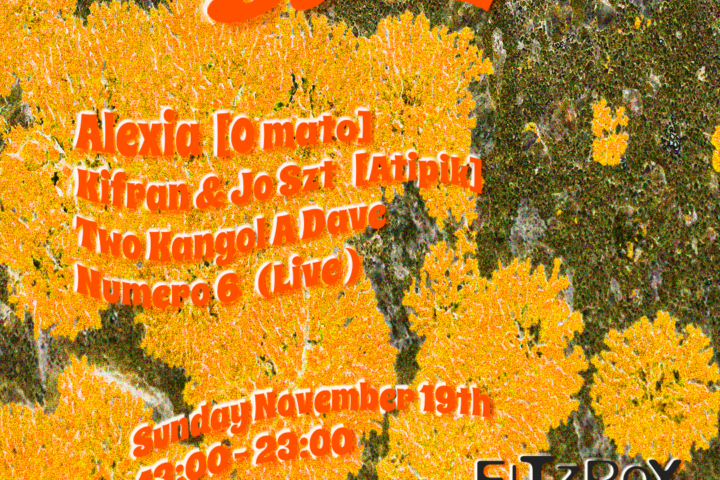 Phonosynthesis 4 – Se:edz
Doors 13:00
On Sunday 19th of November, we are back for the next one to an intimate club that fits perfectly our mood: Fitzroy Club, daytime.
Time to dance with our eyes on the spree, heads in the speakers and feet on the dancefloor. we are proud to introduce you to a typical Se:edz lineup:
First, we're hounered to receive @Jo & @Kifran, from Atipik crew, two keens diggers, organising with their gang one of the best festival we ever experienced: Le Chant des Oiseaux. Dedicated 200% in what they do, we've been stunned by their selection for this bouncy, singy, electro-house that we love – mandatory for a good Se:edz!
Then, we are super happy to welcome the rising artist @alexiavnm , O Mato resident and queen of groove, to play for us. With her varied and elegant style, we know we won't be disappointed, neither will you.
Finally, our residents TKAD, master of mood setting, and Numero 6, promising producer and crowd pleaser, will do more than their job to make you grow around the music.
Bisous
Se:edz crew