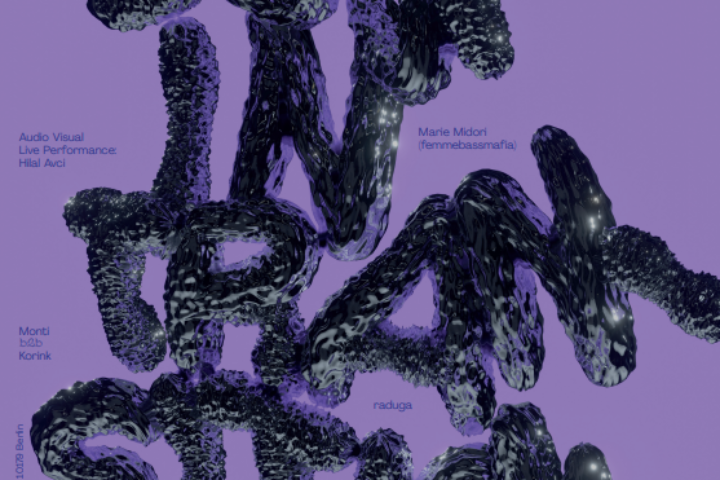 Rosa Brisante
Doors 23:00
Rosa Brisante invites you to delve into a very special endeavor, exploring the realms of house, trance, and beyond.
We're very excited to welcome Vienna-based, Ukrainian-born DJ @katiacurie for this occasion. Known for her electrifying sets that seamlessly blend elements of house, trance, and techno, her signature sound is characterized by driving beats, pulsating basslines, and intricate soundscapes, all woven together with a mastery of mixing. With an innate ability to read the crowd, Katia Curie always delivers high-energy sets that leave audiences dancing and longing for more.
Joining her on the night is @mmidori3000 – who is genuinely known for her unique and captivating DJ sets. From the deep and atmospheric to the upbeat and energetic, Marie's sets are a true feast for the senses. Her ability to craft a story through sound, combined with her impeccable mixing skills, has earned her a reputation as a talented and versatile DJ. Furthermore, she's a strong voice when it comes to providing a safer space for women, trans and non-binary people the learning and practicing of Djing as part of the @femmebassmafia collective.
Audiovisual Live Perfomance will be provided by the graphic designer and multimedia artist @hilalllavci . During her performance sound and images are experienced as an interwoven synthesis telling an abstract narrativ melted with the music.
Guiding you through the night are our Rosa Brisante residents, this time in full b2b mode. With @heimlichman.euver and #DonnaSilverstein opening the night, crate diggers @monti1one & @pwl_korink bubbling their way through the early hours of the night, and @rradugaaa closing it.
Rosa Brisante strongly encourages respectful and aware togetherness. Be respectful to others, respect their personal space and intimacy, only act upon mutual consent – only yes means yes!
See you around for this really special one, we are looking forward for you xx
this stunning design is also by the amazing @hilalllavci ✨✨