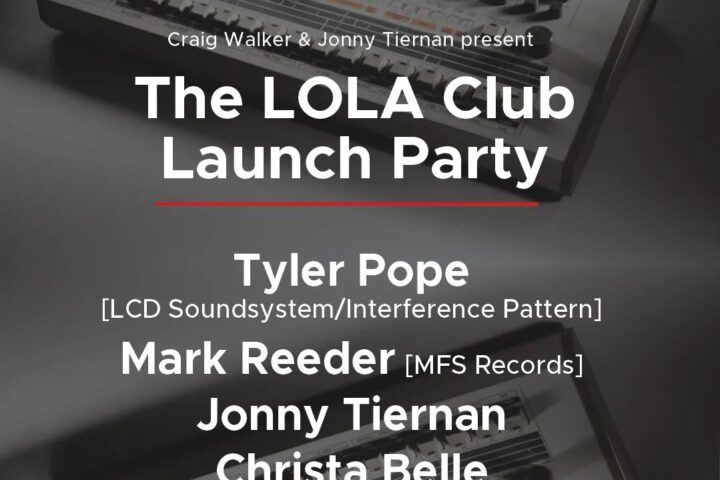 LOLA Club
Start 22:00
Presented by Lola Magazine Berlin
LOLA Mag are back with the official launch of the LOLA Club on 9.09.22:
Tyler Pope, member of @lcdsoundsystem, @chkchkchk_og and the criminally underrated Out Hud, as well as being a solo artist in his own right and the label boss at @interference_pattern.
Next up @markreeder.mfs, the veritable Berlin legend. Mark has decades of experience as a musician, producer, DJ, and remixer and has worked with tons of great artists like New Order, Liars and Stolen.
@christabelle.club is a DJ and musician with panache and style, and is also one third of indie-electro power trio @partefacts (the other two thirds is made up by LOLA favourites Lani and Craig from @ducksmakemusic). Christa is also a regular fixture on Berlin's @refugeworldwide.
Jenna J is the relatively new kid on the block having kicked off her DJ career in earnest quite recently. Don't let that fool you though, @jennasenoj has been steeped in electronic music for yonks, working hard in the industry and biding her time until now.
Lastly, we have LOLA's very own @jonnytiernan. Jonny secured his first club residency at the tender age of 18 and he has been playing clubs constantly ever since. He cut his teeth playing techno but now has a style that encompasses dance-punk, disco, house and whatever else tickles his fancy.